Sennheiser MK-4 Overview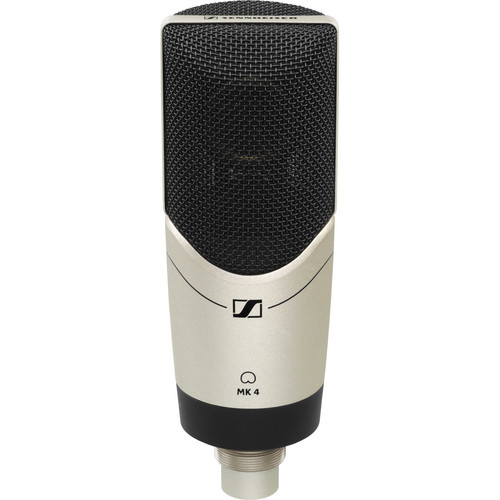 The MK 4 Large-Diaphragm Studio Condenser Microphone from Sennheiser is a condenser microphone with fine resolution and sound quality. It can be used for home studio engineers, production studios, and sound reinforcement applications.
The MK 4 features a 1″ large-diaphragm transducer for a full sound, a wide-frequency response, and low noise. The mic element is shockmounted to eliminate structure-borne noise and vibration. Its sensitivity and frequency response make it well suited for general vocal recording, instruments, amplifier cabinets, and more.
Large-diaphragm capsule (1″)
24K gold-plated diaphragm
Capsule shockmounted internally to minimize structure-borne noise
Designed for project studios and stage use
Low inherent self-noise and high maximum SPL