Sennheiser MD441 U Overview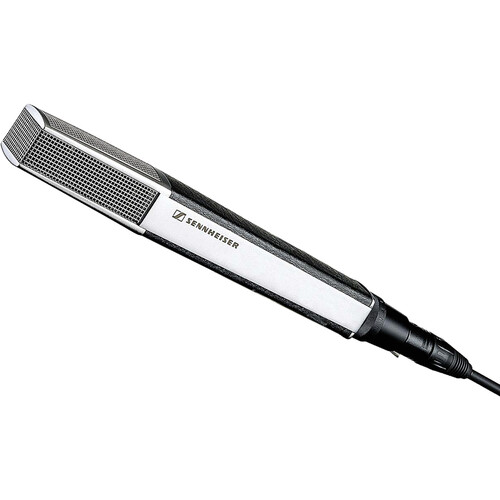 The Sennheiser MD 441 U is a super-cardioid studio dynamic microphone. Embraced by the recording industry as one of the most versatile dynamic microphones available, the MD 441 U is a proven work horse designed for any recording application. The microphone features a super-cardioid pattern providing impressive rejection of off-axis noise due to mechanical noise, room ambiance, monitors, etc. The dynamic capsule handles high sound pressure levels and provides a wide 30-20,000 Hz frequency response. This makes the microphone suitable for drums, percussion, electric guitar, horns and other instruments with high transient (peak) response. Adding to the versatility is a 5-position low frequency roll-off switch and 2-position high frequency contour switch. The output stage features a hum bucking coil, suppressing noise and hum caused by bad cables, grounding etc.
Dynamic Capsule
The MD 441 U features a shock-mounted internal capsule resulting in even signal response in close and reasonable distances.
Super-Cardioid Pattern
The super-cardioid polar pattern is effective in attenuating off-axis noise and ambiance. The cardioid polar pattern is also effective in rejecting feedback due to monitors.
5 Position Bass Roll-Off
The 5 position low frequency roll-off switch offers flexible bass attenuation allowing the microphone to be used in a variety of situations.
2 Position High Frequency Contour
The High Frequency (treble boost) switch accentuates high end frequencies for added intelligibility.
Integral Windscreen
An integral windscreen provides effective diffusion of wind due to explosive "P" and "B" sounds and adds further protection to the capsule.