Sennheiser MD 421-II Overview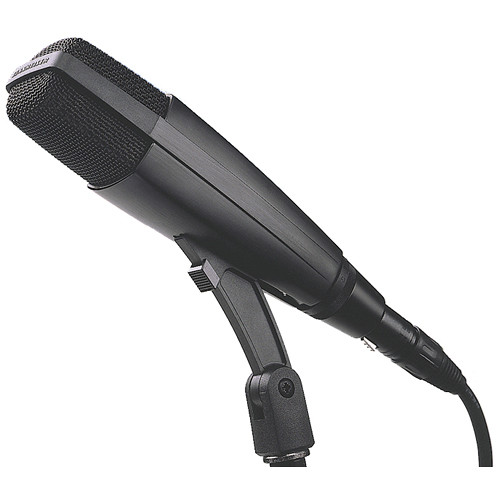 The Sennheiser MD 421-II Microphone is a cardioid, dynamic microphone popularized by the recording and broadcast industry. The MD 421-II is favored for its ability to handle a variety of applications due to its flexible bass control. The microphone features a 5-position bass roll-off switch and frequency response of 30 to 17,000 Hz. The cardioid polar pattern effectively rejects off-axis noise due to room acoustics and noise, and also provides effective feedback rejection often caused by monitors positioned within close proximity.
The MD 421-II features a dynamic capsule, allowing even signal response whether close-up or at a reasonable distance. This is particularly useful for broadcast applications, where announcers and DJs can refrain from remaining absolutely stationary. The MD 421-II also handles very high sound pressure levels, making it suitable for miking instruments high in transient (peak) response.
Dynamic Capsule
The MD 421-II features a dynamic capsule, resulting in even signal response in close and reasonable distances as well as the capacity to handle high SPL levels.
Cardioid Polar Pattern
The cardioid polar pattern is effective in attenuating off-axis noise and ambiance. The cardioid polar pattern is also effective in rejecting feedback due to monitors.
5-Position Bass Roll-Off
The 5-position low frequency roll-off switch offers flexible bass attenuation allowing the microphone to be used in a variety of situations.