Sennheiser E902 Overview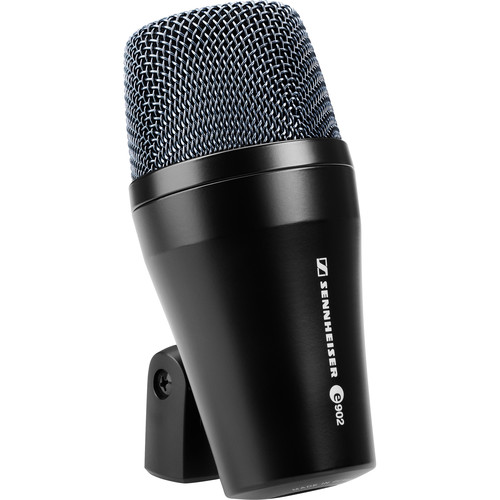 Primarily designed for capturing kick drums and bass guitar cabinets, the Sennheiser E902 excels in reproducing low frequency instruments with incredible richness and detail. The E902 features a dynamic element with a cardioid polar pattern. The dynamic element provides high headroom and low distortion when capturing signals at excessive sound pressure levels. The E902 responds to very fast attacks with extreme accuracy, without distortion. Low frequency response is optimized allowing the E902 to excel in reproducing kick drum, bass amplifiers, acoustic bass, tuba, timpani and much more.
Low Frequency Response
The low frequency response is optimized for accurate reproduction of kick drum, bass guitar cabinets, acoustic bass, tuba, etc.
Fast Transient Response
The E902 is capable of withstanding high sound pressure levels and fast attacks are reproduced accurately without distortion.
Cardioid Polar Pattern
The cardioid polar pattern is effective in minimizing off-axis audio and residual noise that may cause feedback.
Hum Compensation
The built-in hum compensation coil suppresses hum and low frequency noise.
Rugged Construction
The rugged, durable construction is capable of handling life on the road or in studio.