Sennheiser E901 Overview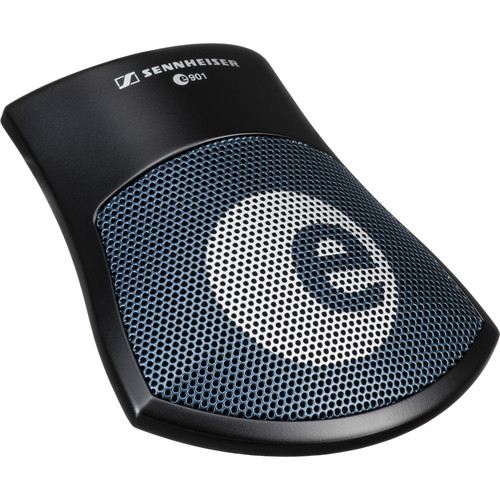 With it's sleek profile and contoured frequency response, the E901 from Sennheiser is ideal for capturing kick drums, bass cabinets and other low frequency signal sources. The E901's capsule is designed around a pre-polarized half-cardioid condenser element that provides exceptional signal reproduction while eliminating noise and reflections from the surface. The thin, high-strength diaphragm delivers a low bass response and reproduces fast transient signals without peak distortion. A rubber damping plate absorbs noise associated with vibration.
Optimized Frequency Response
The E901 features a frequency response optimized for accurate reproduction of kick drums.
Fast Transient Reproduction
The E901 reproduces fast attacks and transients without noise and distortion.
Half Cardioid Pick Up Pattern
The half-cardioid pattern effectively rejects incidental noise and signal at the rear and surface.
Rubber Damping Plate
The E901 features a rubber damping base for absorbing vibration and minimizing noise.