AJA U-Tap Overview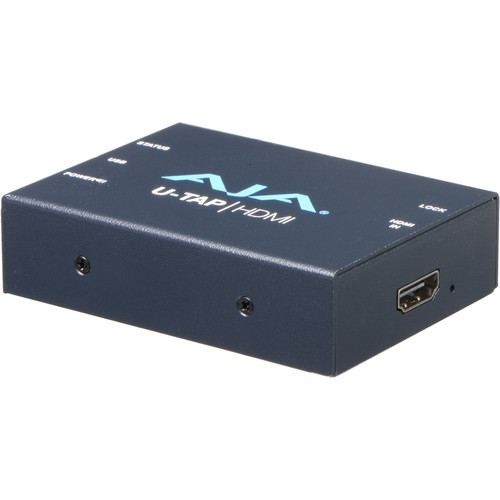 The U-TAP USB 3.0/3.1 Gen 1 Powered HDMI Capture Device from AJA is suitable for use in the field, on set, or at a studio where USB connectivity provides a quick and easy way to obtain HDMI sources for capture without the need to install additional software drivers. This compact capture device is bus powered and supports frame rates up to 1080p60. This frame rate makes it useful for HD high frame rate (HFR) projects, live events, and fast-moving subjects.
USB 3.0/3.1 Gen 1
USB 3.0 and 3.1 Gen 1 feature a maximum throughput of 5 Gb/s. USB 3.0 and USB 3.1 Gen 1 are synonymous.
Connections
U-TAP HDMI features USB 3.0 host interface and HDMI input.
Software Compatibility
U-TAP HDMI is UVC and UAC compatible on Mac, Windows, and Linux, negating the need for additional drivers. This ensures compatibility with a wide range of professional software applications and a seamless integration between the native software.