AJA OG-3G-AMD Overview
The OG-3G-AMD is a state of the art, openGear compatible, 8-channel AES audio embedder/disembedder with support for 3G-SDI input and output up to 1080p 60. Simple user controls allow channel enabling and mapping. A 10x BNC rear openGear connector module is included.
Designed for use in high density openGear 2RU frames including AJA's OG-X-FR frame, new DashBoard software support on Windows, macOS and Linux offers remote control and monitoring of the openGear architecture and provides convenient and industry standard configuration, monitoring and control options over a PC or local network.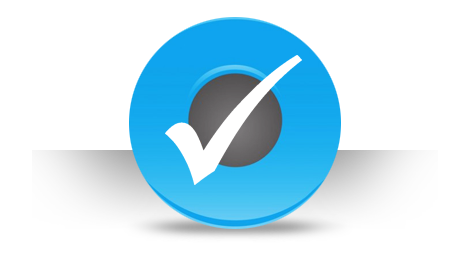 Features
Video Formats: 3G-SDI
3G-SDI Embedder / Disembedder in one board
Input: 1x 3G-SDI BNC
Outputs: 1x 3G-SDI BNC
4x AES BNC (2 channels per input)
Local and Remote modes
Incoming embedded audio passed, removed, or overridden
Configure via openGear DashBoard, or DIP switch
Power: 5.0 watts
Hot swappable
Compatible with OGX, OG3 and DFR-8321 openGear frames
Five year warranty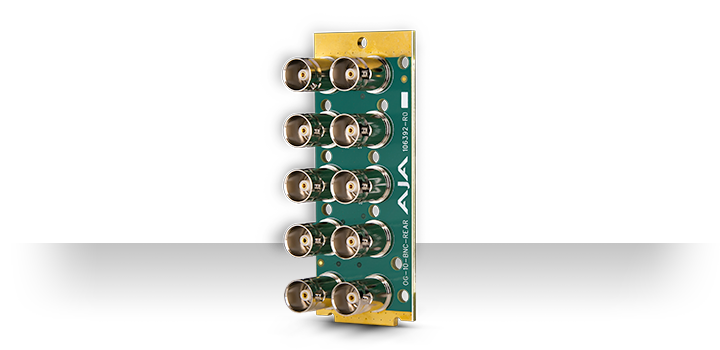 Connectivity
The OG-3G-AMD provides a 3G-SDI input and 3G-SDI output with four AES BNC connectors in each direction. OG-3G-AMD automatically detects and configures to the input video standard. AES inputs are sample rate converted (SRC) to 48kHz synchronous to the video input. Audio disembedding is always functional providing four AES outputs. Audio embedding is user selectable, on a channel pair basis, to either embed input AES audio or pass 3G-SDI input audio. Simple user controls using DashBoard software allows channel enabling and mapping.
openGear Compatibility
The openGear standard ensures that AJA cards will be compatible with other openGear products from certified openGear partners. With a growing list of products, openGear is the future of rackframe products.

Flexible I/O
The modular rear panel allows custom I/O connections per card (included with individual cards).
Failsafe
The optional redundant power supply provides a secondary power source in the event of a primary power failure.
Ethernet Access
A standard Ethernet connection allows the frame to be accessed via the Dashboard application for overall frame communication. Optional per-card Ethernet access can be installed in the frame for advanced communication with compatible openGear cards.
AJA Mini-Matrix
Information on the complete line of AJA Rackframes and cards are now available in the Mini-Matrix mobile app on iOS. AJA product are extensive and this app helps you find the right converter for any situation, wherever you are.
Individual products have links back to the main AJA website for more details and you can email product information directly from the app. The free AJA Mini-Matrix app for iPad® and iPhone® is available now in the Apple iTunes® Store.
Industry-Leading Support
AJA's technical support is recognized as among the best in the industry and is available to all AJA customers. If you need assistance with any aspect of your openGear installation, configuration, operation or encounter any technical issue,  AJA Support will work with you to get up and running.
OpenGear products are covered by a generous five year international warranty.  Please see the individual Product's Manual for additional specifics around warranty conditions for the product itself.